Business Intelligence (BI) & Big Data Services
With a rich and diverse background in providing Business Intelligence (BI) and Big Data services, Softkit can bring any project to life. We empower companies to make informed business decisions. Optimize business processes, drive client engagement, grow revenue, and more.
Optimize your Big Data infrastructure, and make the solution that would 
get a synergetic outcome for your business strategy
Get up-to-date operational 360-degree view or near real-time aggregated reports
Systematize your data into a proficient warehouse with a well-ordered data lineage
Build effective analytics pipelines 
and structured data organization
Awards & Recognition
At Softkit, we are proud that multiple platforms, institutions, and organizations have recognized our achievements. Thus, our software development company has received the following awards:
Big Data services we provide
Data Science
Advanced Business Analytics and Reporting
Big Data Solutions
Data Sourcing and Retrieval
Data Lake and Warehouse solutions
Business Intelligence
Data Warehouse architecture
Ad-hoc Analysis and Reporting
ETL – Extract, Transform, and Load
Industries we work with
As a Big Data and Business Intelligence service provider, we serve clients across many industries, including the following:
Construction
Big Data and BI services are increasingly important for the construction industry. Softkit can create
Construction project management tools powered by AI and Big Data;
Big Data analytics for governmental agencies to determine the demand and outcomes of public construction projects;
Accurate construction project appraisal instruments that account for the costs of similar projects around the globe;
Labor and material cost estimation mechanisms;
Intelligent logistics and warehousing solutions;
Risk prediction, management, and mitigation tools;
Predictive maintenance and quality control software;
Real-time analytics dashboards, etc.
Learn more
Healthcare
The healthcare sector has seen a surge in the adoption of modern technologies over the past three years. As a Big Data services company, Softkit can develop the following:
EHRs managing software capable of handling large data volumes;
Big Data and ML-powered medical imaging processing;
Intelligent security and data protection solutions;
Real-time patient monitoring and automated pre-diagnostics;
Pharmaceutical research tools enhanced by ML and Big Data analysis services;
Accurate healthcare insurance pricing instruments using Big Data;
BI business analytics & collaboration tools;
Healthcare data lakes, etc.
Learn more
Energetics
BI & Big Data analytics services hold immense potential to transform the industry. As a Big Data and Business Intelligence agency, we are interested in developing energy sector solutions. Our team can create the following:
Intelligent grid balancing mechanisms powered by AI, ML, and Big Data;
Risk prediction and mitigation tools;
Predictive maintenance tools for energy infrastructure;
Software for predicting and preventing power outages;
Energy consumption analysis and optimization for manufacturers;
Innovative Big Data & BI solutions to achieve sustainability and SDGs;
Real-time weather analytics for wind & solar power stations, etc.
FinTech
BI and Big Data analytics services are integral to the FinTech & BFSI (banking, financial services, and insurance) industries. The solutions we develop include:
Real-time intelligent market analytics;
Risk assessment and management software;
AI and Big Data-powered cyber security & fraud detection instruments;
Tools for finding patterns and anomalies in raw data;
Chatbots, software interconnectivity mechanisms, and other optimization tools.
Business management
Softkit can develop various business management solutions, including:
Marketing and customer support tools enhanced by AI & Big Data;
Compliance software for global trade and international projects;
Price optimization algorithms;
Business process automation apps powered by Big Data and connectivity;
Efficient recruitment instruments and more.
Learn more
Real Estate
Big Data has completely reshaped the real estate industry. Popular Big Data solutions include:
Automated valuation models (AVMs);
Aggregation and analysis of Big Data, including legal, financial, and architectural real estate information;
Propensity modeling to identify high-intend website users;
Clickstream data processing, etc.
Softkits's Big Data team has vast experience in creating real estate solutions. Check out our SOLD.com case study to learn more.
Automotive
With vast automotive experience, our Big Data service company will be excited to develop software for you. We do:
Predictive car maintenance applications;
Vehicle connectivity & fleet management solutions;
Safety improvement with Big Data analytics;
Real-time route and weather monitoring to notify drivers about possible issues;
Software for autonomous vehicles;
Big Data tools for determining optimal locations for gas stations, EV charging stations, roads, etc. Softkit is a part of Volvo's vehicle connectivity project. It has 99.9999999% uptime and <500 msec request processing time. Read our case study to learn how we created software that is used by 1 million+ car on 3 continents.
Education
The pandemic has challenged the education industry, stimulating innovation and facilitating the adoption of new learning tools. Big Data and BI services in education include:
Student performance and success rate analytics;
Automated assessment and evaluation models powered by AI & Big Data;
Student categorization by learning preferences and personalization of learning materials;
Adaptive dynamic learning software;
Mechanisms to identify students at risk of dropping out, etc.
Other
The versatility of our experience allows us to operate within each industry efficiently, be it marketing or manufacturing. Tell us about your project.
Drop us a message
Our Approach to Data Management
Extract data from all sources
We begin with extracting all relevant data and aggregating it in one place, such as MongoDB.
Clean and standardize gathered data
For the data to provide accurate insights, we clean it of all errors, inconsistencies, duplications, and redundancies. Then, we standardize data to form coherent datasets.
Handle the ingestion and enrich data
Data ingestion refers to real-time or batch data transfer between locations. Target locations are typically data warehouses like Amazon Redshift. At this point, collected data can be enriched with information from third-party sources, providing a broader context.
Process ingested data
Our team uses custom scripts or third-party solutions to process and analyze the ingested data. Processing can be centralized or distributed.
Data Structure Visualization
The crown jewel of the process is turning faceless datasets into helpful, visually rich, and easy-to-understand reports and dashboards.
Technology Stack
As an expert BI & Big Data service provider, we are proficient in many technologies. You can find the most popular below, but remember that this is not a complete list.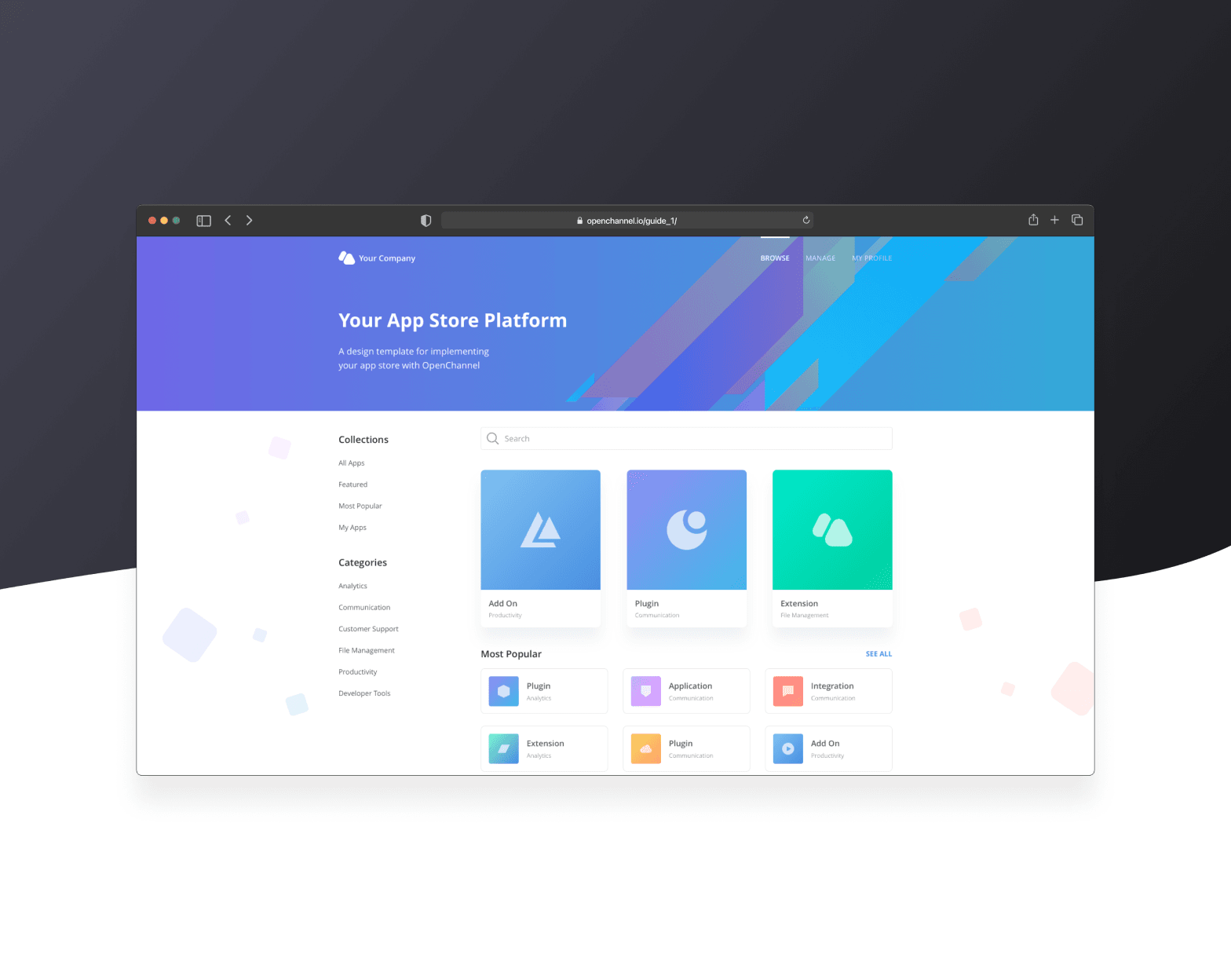 Team augmentation for all-in-one whitelabel solution to create, brand, and launch your app store platform
Decreased customers' time to market

New customers onboarded after a half-year of work
IoT Solutions for Cars - Volvo
Software that enables vehicle-to-server communication for 1 million+ cars
of data is processed each day

requests per second are received at peak times