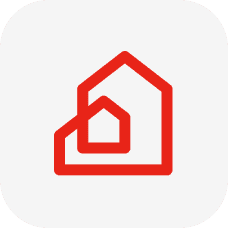 Real Estate Marketplace
SaaS
Custom software development
Real Estate
A real estate marketplace that provides invaluable insights and advice to anyone who wants to buy or sell their property
01.
About SOLD.com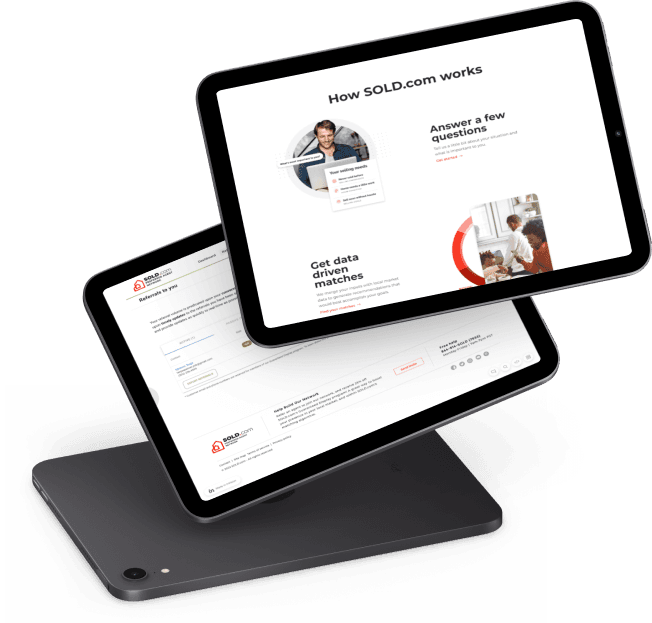 SOLD.com is a real estate marketplace with multiple useful features. The platform aims to make buying and selling property in the USA easy
Technology
Java, JavaScript
Cooperation
2018 - Present time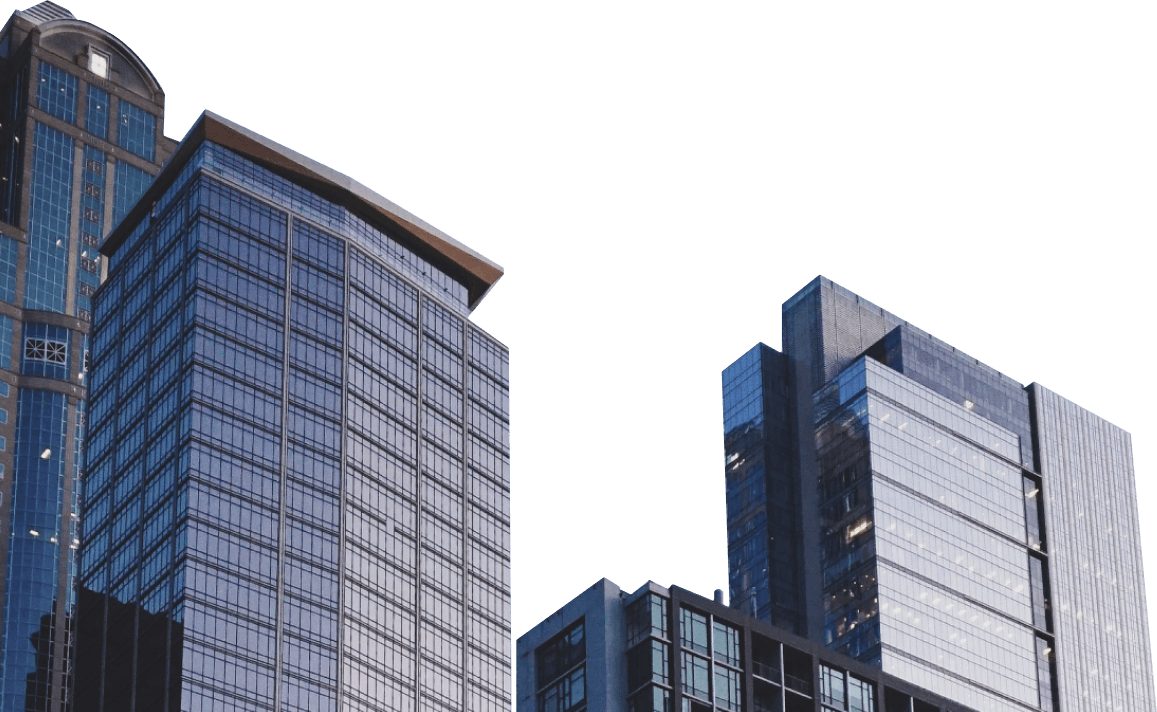 REAL ESTATE DATA AT YOUR FINGERTIPS

02.
Key Project Data and Figures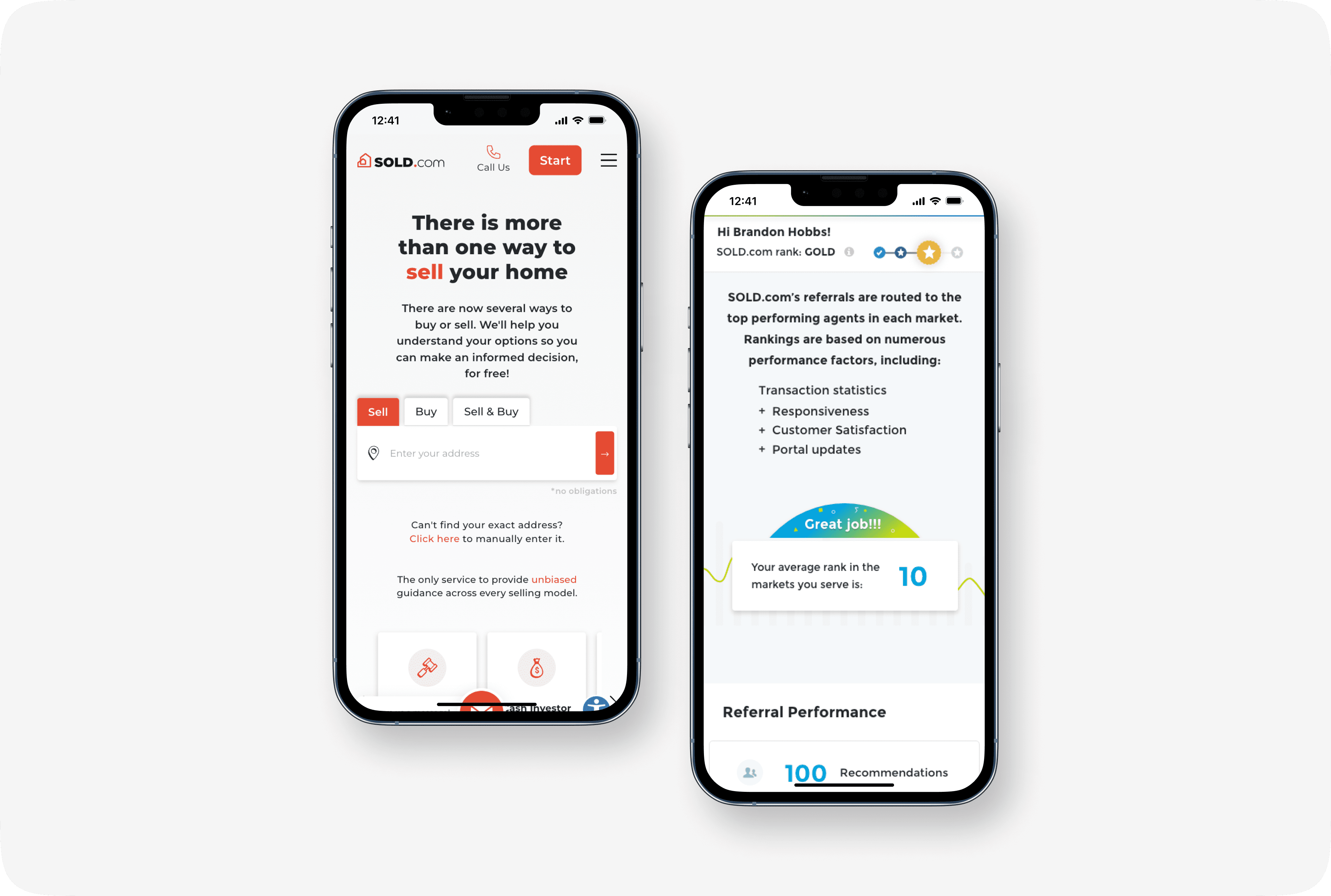 5k+
homeowners use SOLD.com services each month
23.5%
decrease in AWS costs, on average
≈ $10k
increase in revenue per month
03.
Project Scope

SOLD.com Website & Recommendation Engine
Our team participated in the development of the SOLD.com website, including its UX/UI design, the recommendation engine, the blog, the Home Services page and other features
The recommendation engine is one of the website's key features – the first point of interaction for most customers. On the user side, the engine is made in the form of a quiz. To start with the quiz, users indicate whether they want to buy or sell a property and enter a zip code or an address of the area of their interest. Then they need to answer several multiple choice questions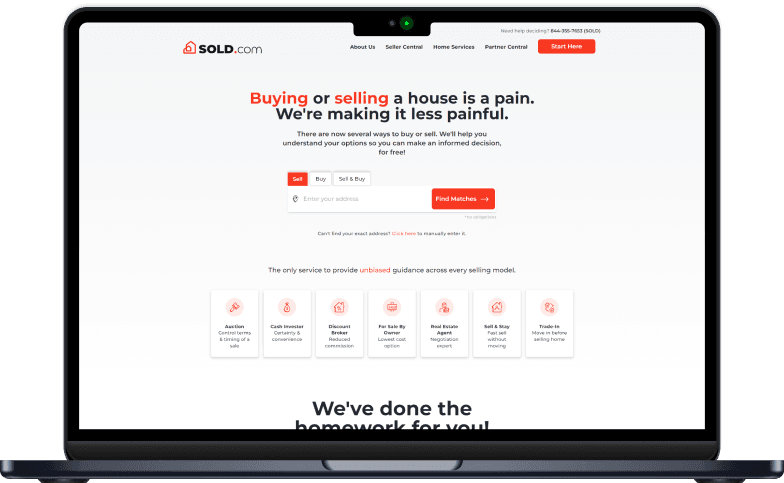 Buyers are asked
How much they are ready to spend – the price range adjusts automatically depending on the indicated area
Whether they want to know how much mortgage they qualify for
What type of property are they looking for
How fast they want to buy
What is more important to them – getting local knowledge and full-service experience or saving money?
Sellers are asked
How fast they want to sell their property
Whether they have sold real estate before
What is the condition of their property
Reasons for selling
What is more important for them – getting the best price or selling quickly with minimal effort?
Detailed user reports, including property value estimate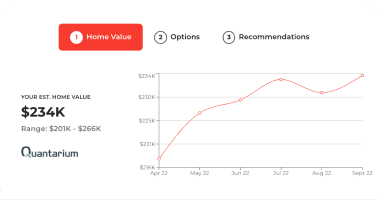 Users receive a report with detailed information about the state of the real estate market in the area of their interest. Sellers also get valuable insights into their property, such as an approximate estimate of its value and what information about it is available online — the square footage, the number of bedrooms and bathrooms, etc.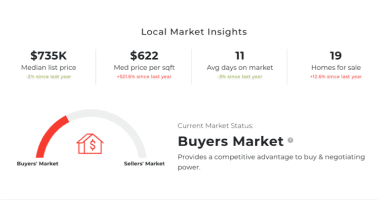 Users can see stats for a selected zip code. Each figure is compared to the previous year and the difference is presented as a percentage. Buyers and sellers can learn who currently has more negotiating power in the local real estate market. The graph is based on a local absorption rate – a measure of supply and demand, where the number of properties sold in a given month is divided by the number of real estate on sale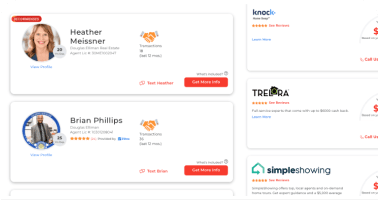 Based on the answers to the quiz, users can be advised of several ways to sell or buy property, including a real estate agent, a cash investor, sell & stay, for sale by owner, an auction, a discount broker and/or a trade-in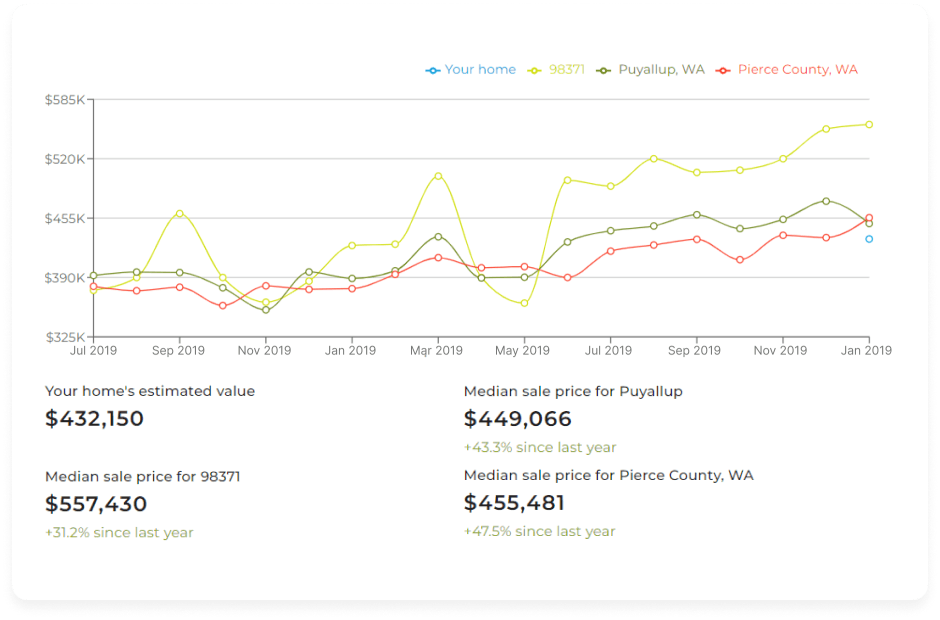 Local Market Insights help users understand their opportunities and limitations
Analytics instills trust and confidence in potential clients, improving conversion rates
Users can view the Local Market Insights page of their report to understand the local market better
Local Market Insights page contains: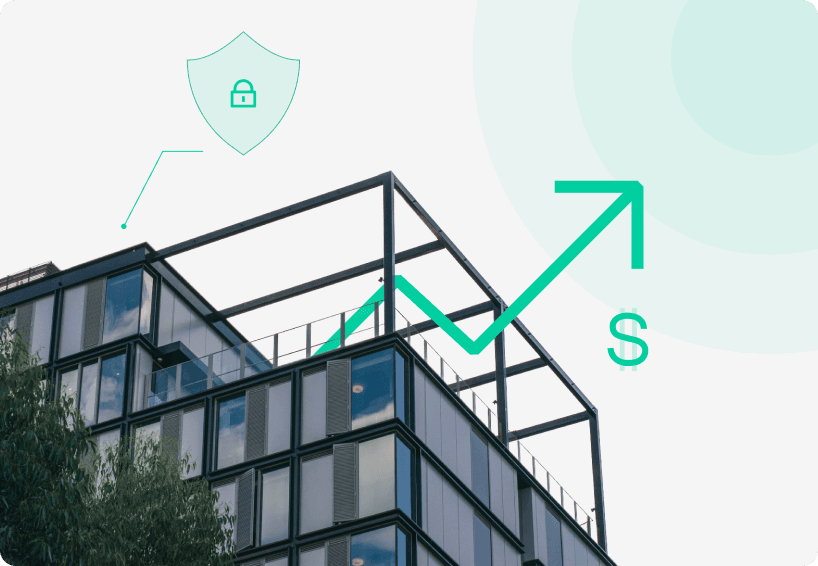 Real estate market analysis
The analysis is presented in the form of a graph. It comprises several tabs - the median sale price, median number of days on the market, the median price per square feet and housing demand
We use information about all the real estate bought or sold in the US by any means – not just involving SOLD.com. Read the "How did we do it?" section below to learn more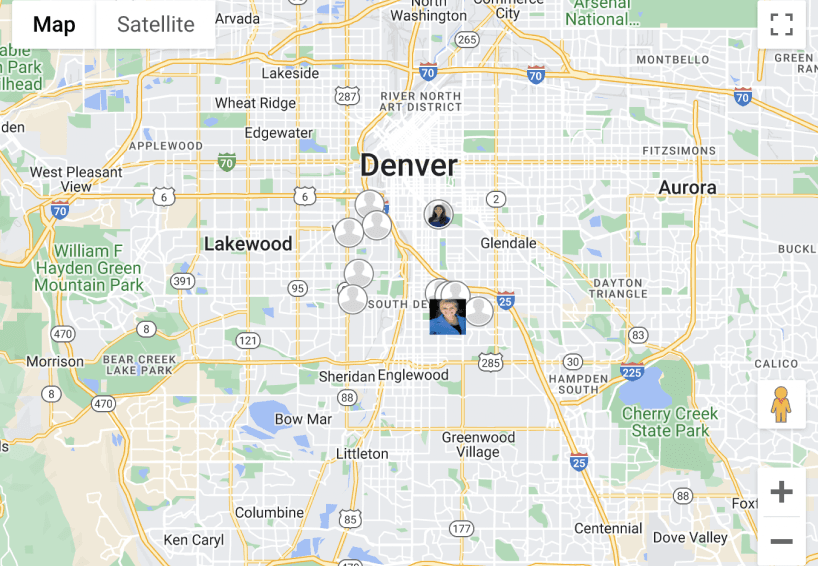 Real estate on the map
Below the stats, users can find a map with all the properties sold recently in the area
They can view each property's address, details (such as the square footage, the number of bedrooms and bathrooms, etc.), the number of days it was on the market, the date of the sale, its price, the name of the intermediary and the amount of their commission
How did we do it? Technologies involved
To achieve this level of precision and to access data on all real estate transactions made in the US, we have integrated several third-party solutions into the system, including: Terradatum API for property valuation and analytics data
Terradatum provides an automated valuation model (AVM) and analytics. AVM calculates the estimated current price of a property
Terradatum uses data from Multiple Listing Services (MLS) – databases where brokers share information about the properties they sell. Terradatum has access to data covering nearly the entire territory of the US
Attom Data for physical characteristics of real estate, its legal and financial information
Attom Data is a trove of valuable real estate information. Once a month, the company updates our data on more than 100 million properties in the USA. They can provide answers to nearly every question one can imagine – from commonplace queries like the square footage and the number of rooms to the type of roof, the presence of a garden or a dog house and more
Particularly valuable is the financial and legal data they provide, including:
How fast they want to sell their property
Whether they have sold real estate before
What is the condition of their property
Reasons for selling
What is more important for them – getting the best price or selling quickly with minimal effort?
We enabled data transfer from Attom Data using AWS Data Pipeline, Bash, SSH and SCP. This data is what now powers our Local Market Insights page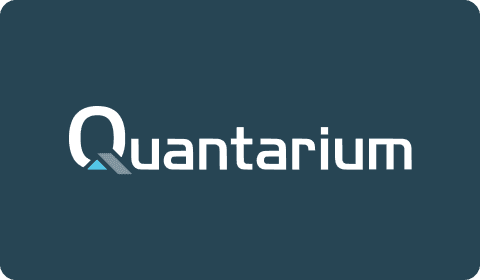 Quantarium API for information about realtors and property valuation
Quantarium API is invaluable when it comes to information about realtors, including their listings count, sold and deal count
The company also provides us with an AVM. Using several AVMs allows us to present more balanced and accurate results to our clients. Other types of data Quantarium shares with us include various physical, financial and legal information about real estate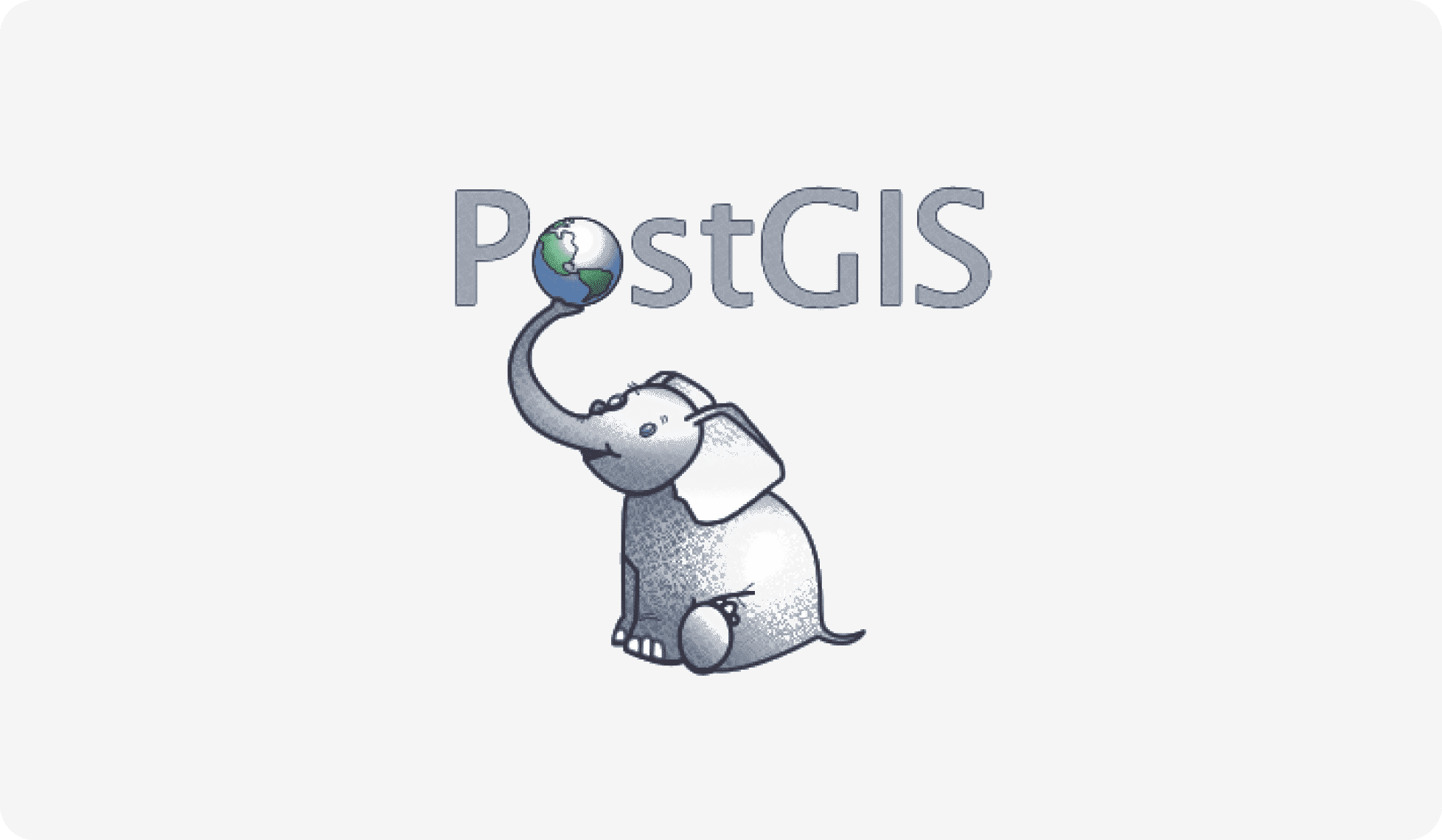 PostGIS to enable geospatial requests for our map analytics
For our map analytics to work, we have also enabled geospatial requests
Users can either find 10 properties sold within the last month closest to the stated address or search a particular area on the map. We have used an extension of PostgreSQL called PostGIS as a solution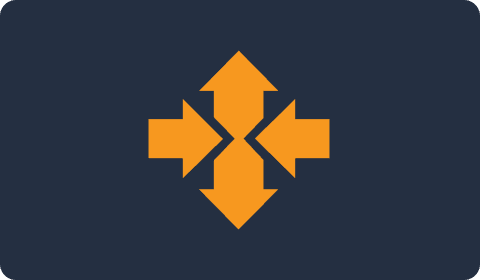 AWS Auto-Scaling to automatically adjust server space and save money
The company's data is stored in the Amazon Aurora database. To save resources, we have set up database auto-scaling
It allows SOLD.com to automatically increase or decrease server space procurement according to our needs. More space is requested whenever CPU utilization is over 80% for 3 minutes straight. It saves the company approximately 1.5k to 2k USD per month
04.
Partner center
Partner center
We have successfully implemented a dedicated website for the partners of SOLD.com – real estate companies and agents
Here, real estate companies can manage their agents, distributing leads among them. Each real estate agent, whether a part of a team or a stand-alone entrepreneur, can manage their leads via the website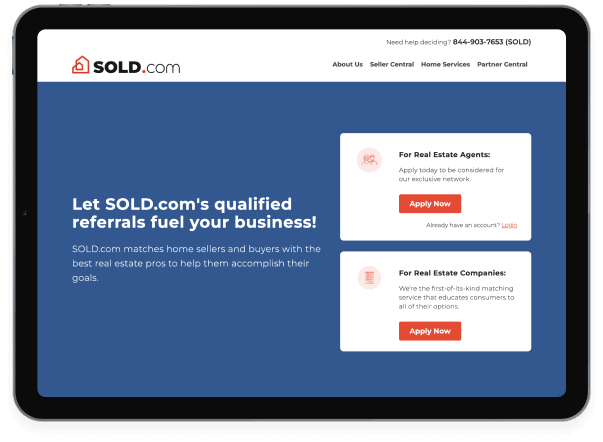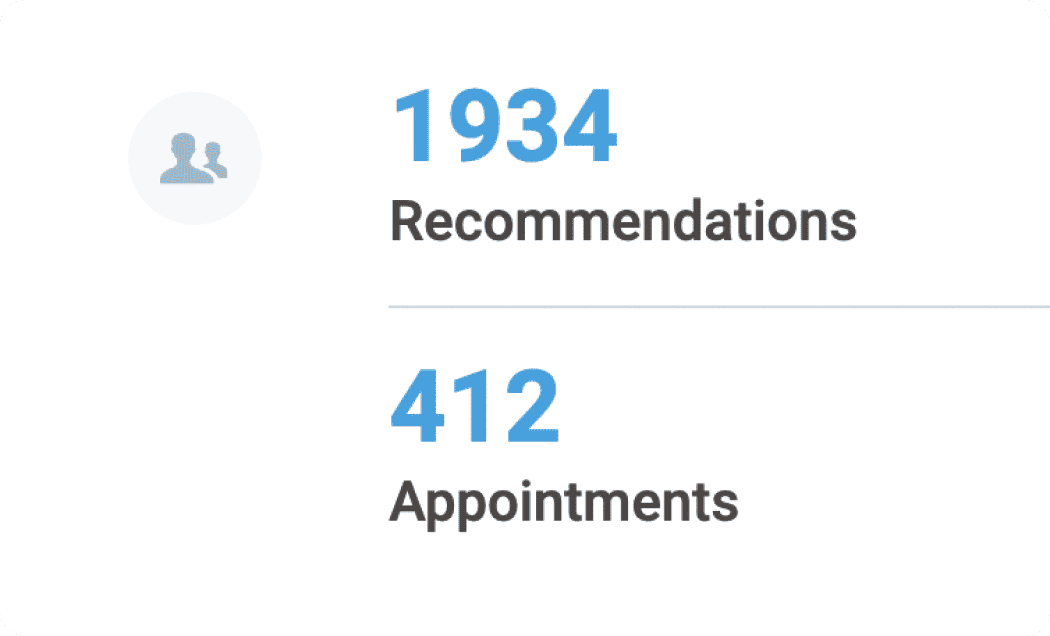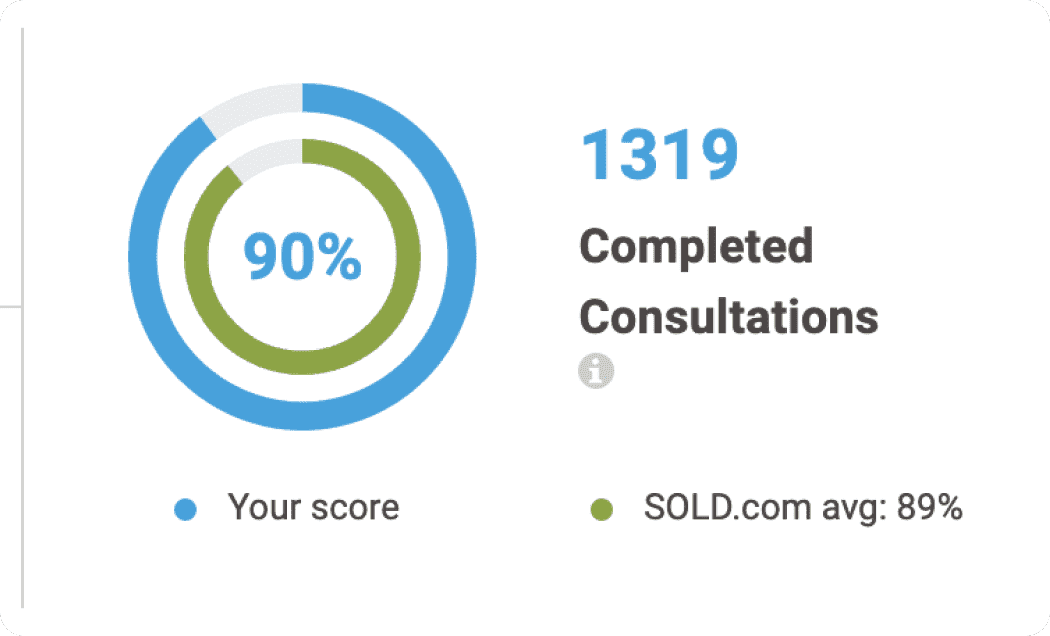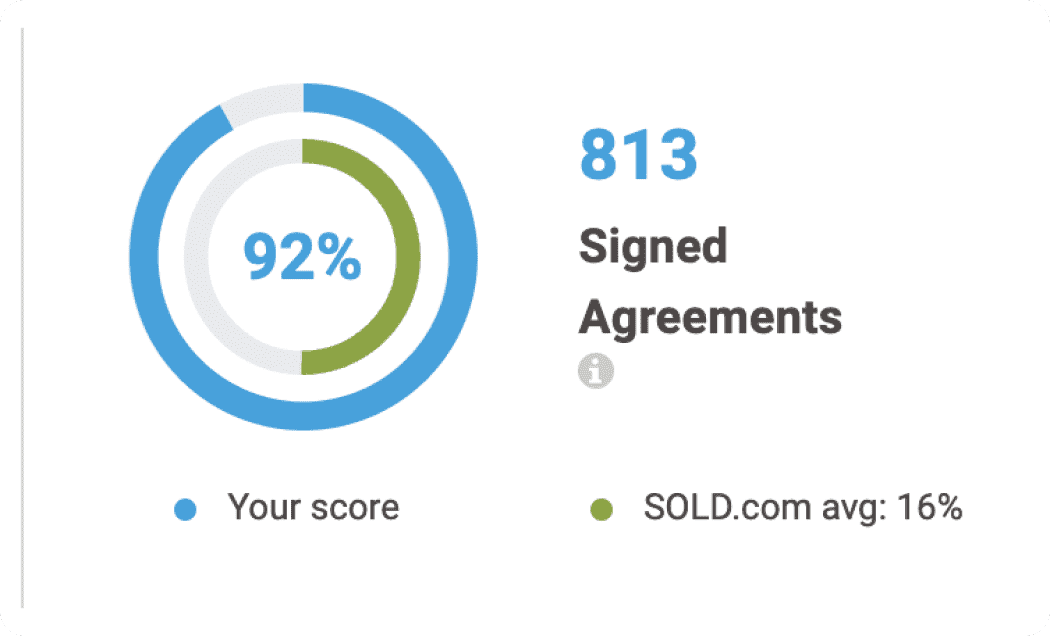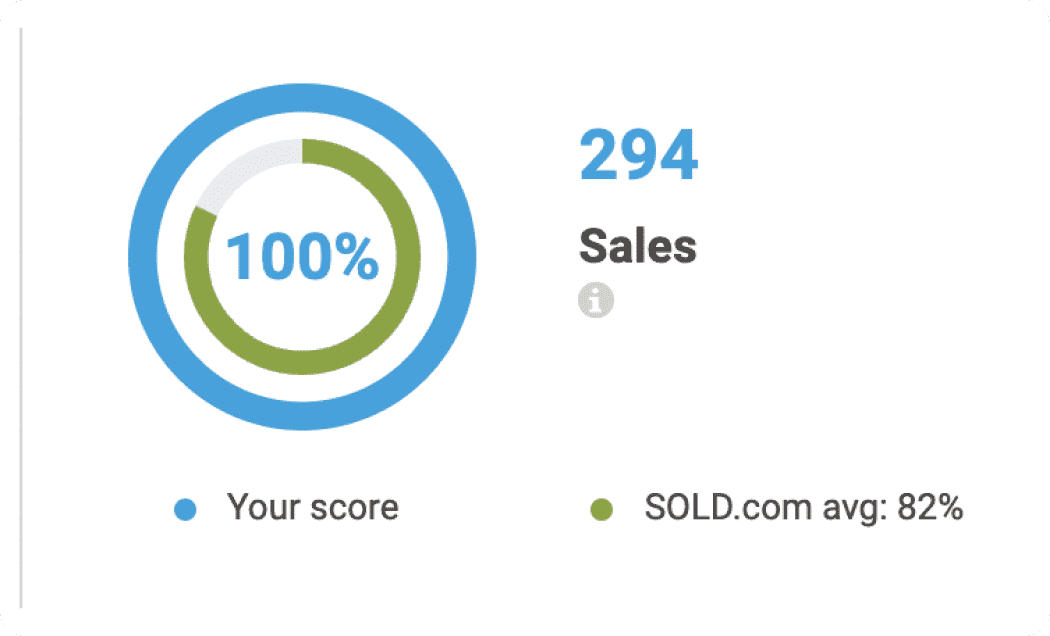 Agent performance
Real estate agents can see their overall performance on the website and compare their numbers to the SOLD.com averages
The website has SMS and email integration, facilitating communication between agents and their clients
Agent Ranking
SOLD.com has a realtor ranking system. Thus real estate agents can earn one of four badges:

Active
An agent has met SOLD.com's minimal requirements to join the referral network

Gold
A real estate agent has closed >8% of their SOLD.com referrals

Featured
A realtor is a member of SOLD.com's Guaranteed Display program

Platinum
A realtor is a part of SOLD.com's Guaranteed Display program + they have closed >8% of their SOLD.com referrals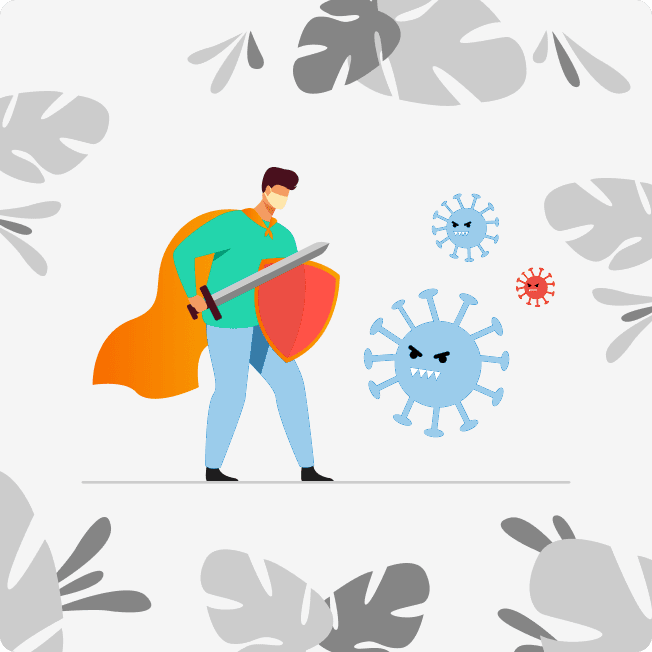 BUSINESS CASE
How Partner Portal helped the company survive through the pandemic
Partner Central is a fascinating case from a business standpoint. During the pandemic, SOLD's revenue decreased. To compensate for the losses, we have suggested offering realtors paid subscriptions. They could buy promotions in one or several zip codes – the more they pay, the higher they will be in ratings
Even before the feature was live, we managed to gain more than 300 subscribers (around 10k USD per month) who have made prepayments. To drum up sales, SOLD was offering packages of five zip codes with a 70% discount. This initiative allowed the company to overcome the difficulties caused by the pandemic. Now, more than 1000 agents have a subscription. To enable payments, we have used Blackthorn – a third-party solution that provides Salesforce to Stripe integration
05.
Statistics Dashboard for Marketing and Business Analytics
Looker statistics

We have developed a module for the company's analytics needs. As most clients learn about SOLD.com from advertisements, we created a system of internal reports that help marketing specialists determine what investments will deliver higher ROI.
Analytics also shows how the releases of new features influence business development. Management can see which features drive the most engagement and should be developed further. Moreover, analytics outlines the general trajectory of company development, which is essential for investors. We've used Looker to create a statistics dashboard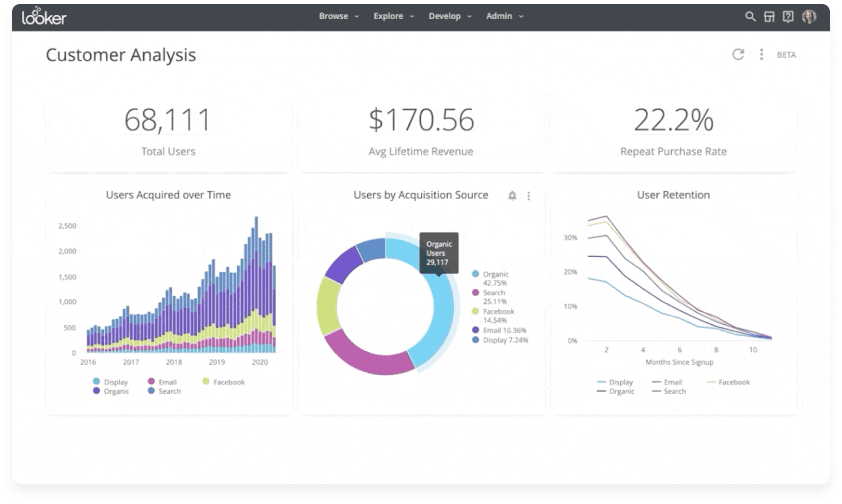 How did we do it?

06.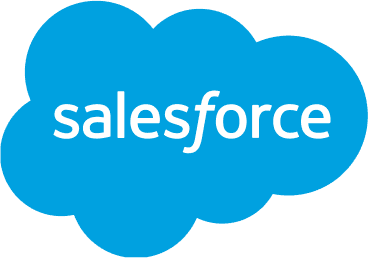 Deep Integration with Salesforce
Salesforce is a CRM system where sales managers of SOLD.com can manage all the current and prospective customers
The SOLD.com platform and its database are synchronized with Salesforce. Hence, whenever someone passes the quiz, their information is automatically added to Salesforce. Similarly, if a sales manager edits client information, like a phone number in Salesforce, this data is synchronized with the SOLD's database. The next time the person logs in to their account, they can see the changes. Another feature that we added was the throttling mechanism. Salesforce allows a maximum of 30000 requests per day. SOLD.com needed the capacity to handle more, particularly during specific periods, such as promotional campaigns. With the help of Java and Amazon Simple Queue Service, we have implemented a message queuing system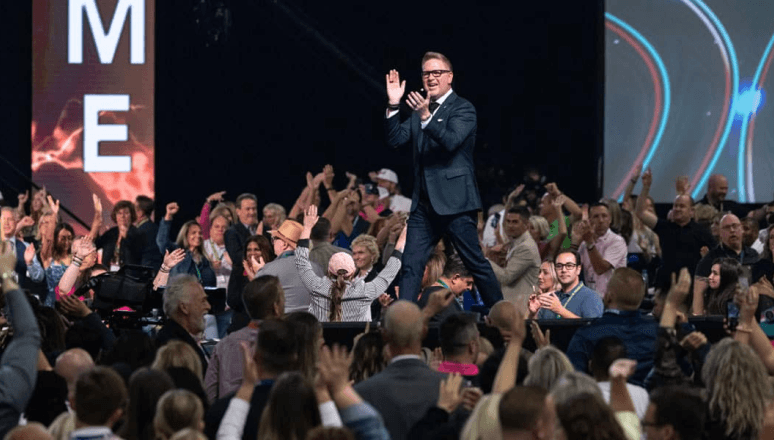 Tom
Ferry
Case in point – the Tom Ferry seminar
Our client, SOLD.com, has partnered with Tom Ferry – a famous spokesperson and a real estate coach. Tens of thousands of realtors attend his yearly summits. SOLD.com has put up a large billboard in the auditorium with a QR code on it. The QR code led to a custom-made landing page, from where users could proceed to registration and procurement of a golden or a platinum subscription at a discount.
Predictably, attendees didn't start scanning the code immediately upon seeing it. It was after Tom Ferry ascended the stage and started talking about SOLD.com and how useful it is for lead generation that realtors began using the QR code. For several minutes the number of requests was substantial – around a hundred per second. Luckily, with the new feature in place, everything went smoothly. The sheer volume of new applications has delivered substantial revenue. Moreover, customers with a subscription overall have a higher lifetime value.
04.
Facebook Bot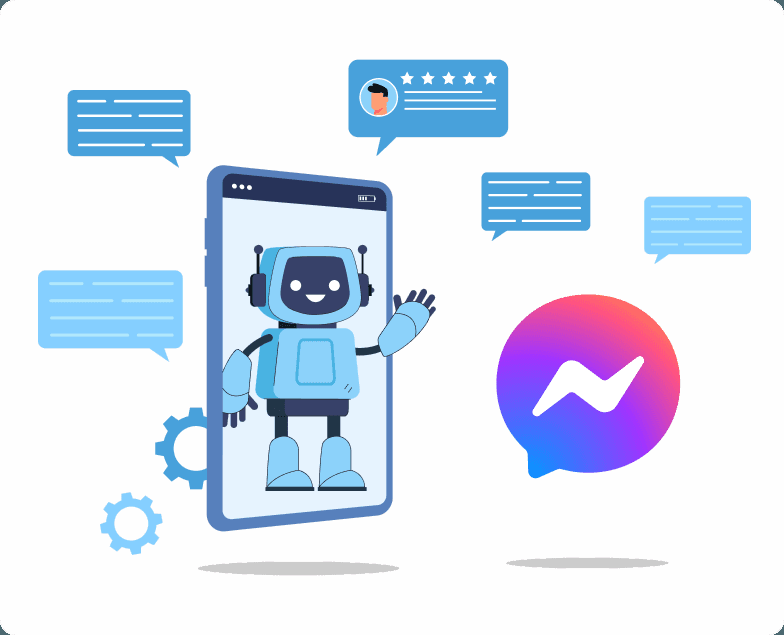 Recommendation Engine + Online Chat
Since most clients of SOLD.com are active on Facebook and learn about the service from Facebook ads, our team has developed a Facebook bot for the company, facilitating communication via this social media. The same quiz that could be passed on the company's main webpage, users can pass by answering the questions of the bot.
The bot is fully functional and integrated with our back-end and Salesforce. We used Java to implement it. The most prominent advantage of the bot is that salespeople can communicate with a person directly via the bot. In contrast, the website only allows to collect user emails and phone numbers. Therefore, the bot is a faster, more direct way to engage potential clients.
08.
Notable Achievements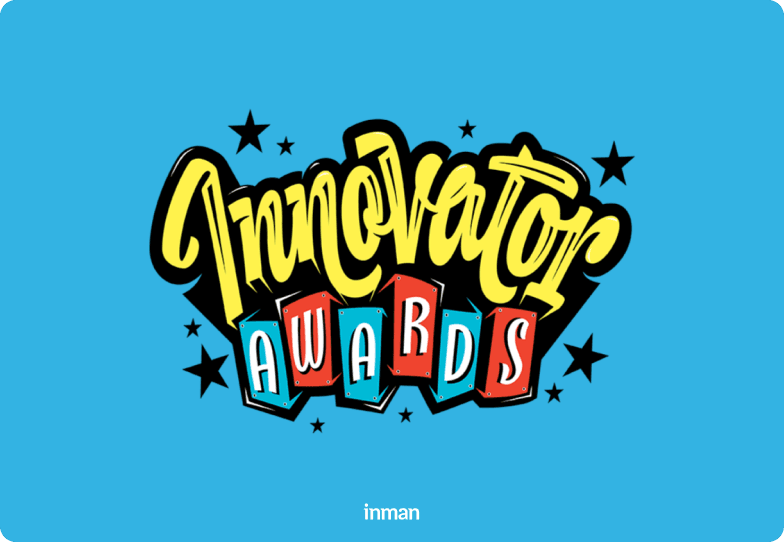 Inman innovator awards
SOLD.com received the Inman Innovator Awards in 2019 – a prestigious award given each year to the most innovative companies worldwide in the real estate industry.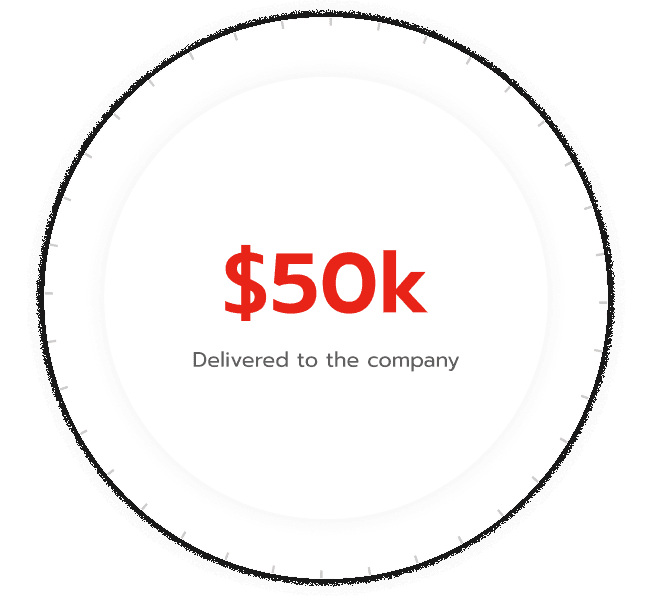 After we implemented a subscription option for realtors
Our idea to implement a subscription option for realtors has delivered the company around $50k within the first month. It continues to be an important revenue stream to this day.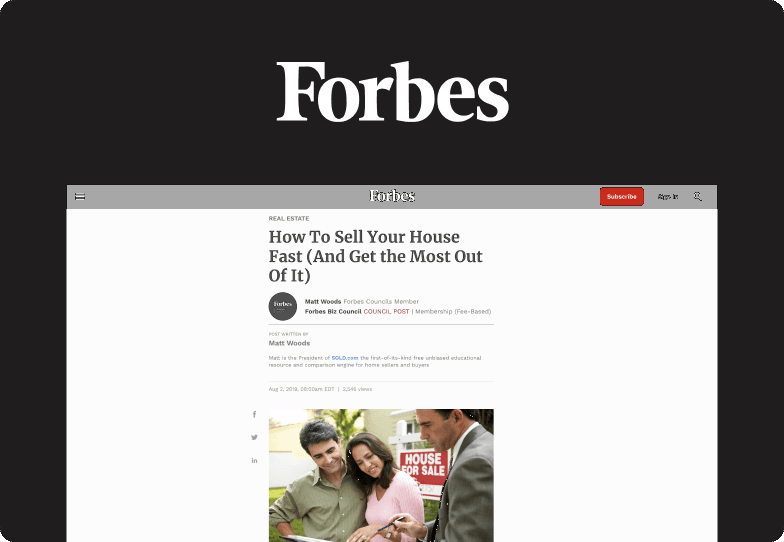 Forbes article
Forbes has published an article written by the co-founder and CEO of SOLD.com on how to sell a house fast and get the most out of it.
Challenges
1
It was necessary to use MongoDB with setup backups, scaling and managing options.
2
Due to Salesforce limitations, the number of requests to the CRM could not exceed 30k per day.
3
We needed to achieve server stability during periods of high customer activity, like promotional campaigns.
Solutions
1
We opted for MongoDB Atlas cloud database service, which covers the mentioned demands.
2
We used Amazon SQS and Java to implement a message queuing system. Now any request that exceeds the limit is put in a queue and processed at a later time.
3
We implemented auto-scaling. Now more server space is purchased automatically whenever CPU utilization is over 80% for 3 consecutive minutes. This also allowed to decrease the AWS costs by around 2k USD per month on average.
Technologies Used — Summary
Languages
Java, JavaScript, Bash, SQL
Databases
PostgreSQL, MySQL, MongoDb, Redshift, BigQuery
Tools and frameworks
Spring boot, Spring MVC, Spring JPA, Spring Security, NodeJs, React, Typescript, HTML, CSS, Docker, Jenkins, EC2, Amazon S3, Amazon RDS, Amazon Sqs, REST, Maven, Git, Nexus, GraphQl, Swagger, Stripe (Blackthorn), Salesforce, Apex, Graylog.
4+ years
Of successful cooperation between SOLD.com and Softkit
6 month
After the start of joined work, the SOLD.com website was live - we met the hard deadline set by the investor
3 professionals
Dedicated to the SOLD.com project development team
They have quite a wide range of skills and have knowledge of current and latest trends in technologies. So far, Softkit has helped the client scale down AWS EC2 servers, reduce monthly costs by 25%, tighten the security, and increase over 80% score in CIS AWS.
Read full review on Clutch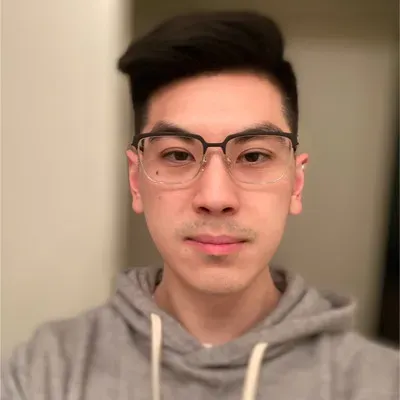 Michael Trieu
Software Engineering Lead, Sold