Custom Healthcare Software Development Company
Focus on helping people live longer, safer, and healthier. Softkit will use technologies to turn your ideas into reality.
Our custom healthcare software development services
Custom healthcare software development services
Healthcare software solutions to meet the specific needs of your business;
Compliance with HIPAA, HITECH, GDPR, PIPEDA, and other regulations;
Any software type, from a custom healthcare CRM to an AI-powered medical imaging tool.
Medical software modernization
Expanding software functionality;
Third-party software, APIs integration;
Increasing software capacity to process more data;
Improving security, uptime, and resilience;
Extensive experience in legacy software modernization.
Development team augmentation
Long or short-time cooperation – choose what you need;
Experts with the proper skill set and expertise.
SaaS healthcare software creation
Dedicated SaaS medical software development services;
Evaluating SaaS product idea from a tech standpoint;
SaaS design & prototyping;
Software transformation into SaaS;
Healthcare SaaS localization.
Healthcare Big Data analytics
Predictive analytics in healthcare;
Clinical Decision Support Systems (CDSS);
Remote Patient Monitoring (RPM) using wearables;
AI solutions for medical imaging and more.
Select customized services
Whether you need to improve an existing product or a solution created from scratch, our bespoke software development team covers you.
Contact us
Healthcare software solutions we provide
EHR/EMR, EPR & Patient Portals
Softkit can create custom Electronic Health & Medical Records, Electronic Patient Records, and Patient Portals for your company or medical practice.
Ambulatory medical record system (AMR)
Your AMR can incorporate a Patient Portal, analytics, automated document generation, and other relevant features.
E-prescribing software (eRx)
eRx software can include integrated payment solutions, e-mail and SMS reminders, simple refill approval, automated insurance eligibility verification, order cancellation, and more.
Telemedicine & appointment scheduling software
Such software might incorporate self-scheduling, various notifications & appointment reminders, notes, billing & payment solutions, integration with EHR/EMR, etc.
Remote Patient Monitoring (RPM) tools
RPM can comprise AI analytics dashboards, wearable & IoT device integration, a Patient Portal with a virtual assistant, etc.
Integration with IoT medical devices & wearables
Such integration can enrich the capabilities of nearly any medical software, including the aforementioned EHR/EMR, RPM, and telemedicine solutions.
Insurance-related healthcare software solutions
We can create all kinds of insurance solutions, including evaluation engines to analyze patient data, assess risks and offer them an optimal insurance plan. Your software can have Google Maps integration to simplify the search for in-network providers, a payment gateway for billing, and other features.
Medical VR & AR solutions
Softkit can create medical VR & AR solutions required to train students of medicine, assist patients with rehabilitation and phobia treatment, perform pre-surgery analysis, enhance the telehealth experience, etc.
Medical research software
Advanced healthcare facilities often provide medical staff with such software to empower them to find the best solutions and advance their field.
Medical database software
Medical database software categorizes medical information by disease, thus aiding research and enabling medical staff to find patterns.
Clinical Trial Management Software (CTMS)
Manage clinical trials easily with dedicated software. Features may include a Participant Portal, eTMF, electronic signatures, documentation management, etc.
Softkit can create dedicated patient management software for you. Custom analytics, marketing tools, survey forms, and integrations are just some of the features it might have.
Medical staff management & training software
We can create software to cover the management and training needs of any medical establishment, regardless of its specialty. Such software can include medical VR & AR solutions, scheduling tools, accounting & documentation automation, and other features.
QMS for medical device manufacturers
Our experts will help you determine the right features for a Quality Management System (QMS) depending on your target market and the class of manufactured medical devices. We will also ensure compliance with all the relevant local regulations.
Virtual hospital software
Combining the latest technologies with time-tested tools, we will create a virtual space where your patients can receive many types of medical assistance at the same level of quality as they would in a physical hospital.
Hospital management software (HMS)
Softkit experts can create custom HMS to facilitate and streamline all administrative processes, from ward and operation room scheduling to the cafeteria, laundry, and utility management.
Practice Management Software (PMS)
Your custom PMS can include any feature you require, such as integrated telehealth, self-scheduling, automated email, and SMS reminders, billing solutions, feedback forms, marketing tools, statistics, etc.
Computerized Maintenance Management Systems for the healthcare industry can comprise tools for asset management, facility budgeting, scheduled maintenance, analytics, and more.
Medical equipment management software (MEMS)
Keep your medical equipment in order with custom software. Our team can create MEMS compliant with HIPAA, HITECH, and other regulations to facilitate the registry, maintenance, and management of various medical equipment.
Hospital inventory management software
Efficient management of hospital inventory, including supplies and equipment, is crucial for any hospital. Receive notifications whenever you are running low on stock or some of it is about to expire, schedule equipment maintenance, ensure compliance with storage instructions, and more with dedicated software.
Medical billing solutions
Softkit can create dedicated billing and payment processing software or integrate a third-party solution with an existing software ecosystem.
Medical imaging and visualization software
Our team can develop medical imaging and visualization software to help surgeons, radiologists, oncologists, and other medical professionals make more informed decisions about patient diagnosis and possible treatment.
Softkit can create multiplatform, HIPAA, and HITECH-compliant applications to help people track their vitals. Often this would involve integration with wearables, like smartwatches, and various IoT devices.
Integration with IoT healthcare devices & wearables
As a medical software development company, we can attest to the many benefits of app integration with IoT devices and wearables. It increases functionality, creates a more immersive experience, and overall, makes apps more useful.
Patients forgetting to take their meds is a widespread problem. We can create software that would empower users to stick to their medication regimen.
Personal Health Records (PHRs)
Enable users to maintain health-related documents and data with a PHR solution. Information about everything from medications prescribed to surgeries underwent can be kept in order with such software.
Chronic disease monitoring apps
People who suffer from diabetes, asthma, hypertension, arthritis, osteoporosis, COPD, and other chronic conditions can benefit from dedicated software that would help them track the trajectory of their disease.
Meditation & mental health awareness apps
Guided meditation, relaxation exercises, online chats with mental health professionals, and other features can become part of your software.
Fitness & yoga virtual assistants
Fitness and yoga applications make sports more accessible for those who cannot visit the gym due to the lack of time or other resources. We can create comprehensive fitness apps with a virtual assistant, adaptable algorithm, map integration, analytics, and other features.
Nutrition & dieting apps
Softkit can create an app that would help users adhere to the diet recommended by their physician or dietician.
Healthcare software development challenges we can solve
Patient privacy
We can create software compliant with various national and regional regulations, such as GDPR, IEC 62304, HIPAA, HITECH, PIPEDA, OAIC, and more.
Focus on usability
Your medical staff must give their undivided attention to their patients. They have no time to waste on learning complex programs. Therefore, software usability is always at the forefront of our attention.
Ensuring medical data security
Security and reliability are at the core of our development process. We can build software with robust architecture to ensure no third-party intrusions, no data loss, and high uptime (99.99999% and more).
Selecting the right technology
Choosing the right tech tools when developing medical software is challenging. Luckily, our experience working with numerous languages, frameworks, libraries, platforms, databases, and cloud infrastructure providers enables us to determine the best technology for any project.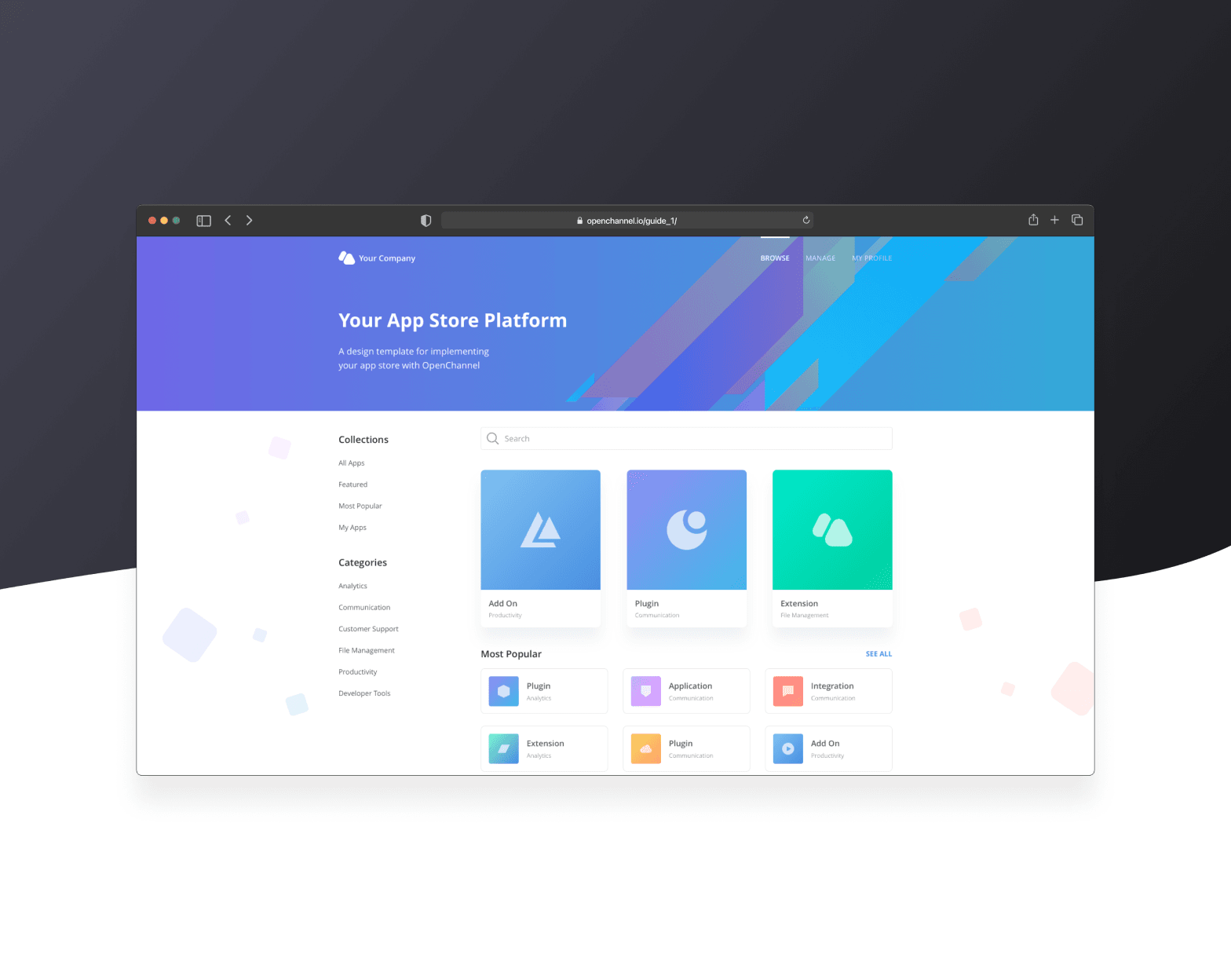 Team augmentation for all-in-one whitelabel solution to create, brand, and launch your app store platform
Decreased customers' time to market

New customers onboarded after a half-year of work
IoT Solutions for Cars - Volvo
Software that enables vehicle-to-server communication for 1 million+ cars
of data is processed each day

requests per second are received at peak times