Energy Software Development Services
Softkit is a dedicated energy software development company. We provide a whole range of solutions for energy producers and distributors.
Energy sector software development services we provide
Custom energy software development services
Energy management software solutions;
Web and mobile app development for energy & utility companies;
IoT solutions, including integration of sensors and connected devices, etc.
BI & Data Analytics
Energy & utilities Big Data analytics;
AI & ML solutions;
Data Lakes & Warehouses;
Real-time reports;
Data management cost optimization, etc.
Software re-engineering
Legacy energy & utility software modernization;
Integration of third-party energy solutions and data sources;
Expanding the functionality of existing software;
IT infrastructure setup and more;
Hiring dedicated team members
Expansion of existing energy software development teams;
Short or long-time cooperation;
Software engineers with vast skill sets and extensive expertise;
SaaS development for the energy industry
Improving existing SaaS solutions;
Transformation of energy & utility apps into SaaS;
Expanding the SaaS app's reach to new markets;
SaaS development from scratch;
Select customized services
We are flexible and can meet nearly any IT challenge faced by the construction industry. Tell us about your project.
Contact us
Custom energy software development solutions we deliver
Software for designing off-grid power systems
Custom or SaaS apps to help users plan and develop solar, wind, and micro-hydro power systems. Estimate performance, create layout plans, calculate required battery capacity for energy storage, and more.
Off-grid infrastructure control & maintenance
Maximize energy output and optimize consumption with process automation, predictive maintenance, and other solutions. You'll get longer battery life, lower maintenance costs, high uptime, and resilience.
Third-party data integration
Enhance the capabilities of your off-grid system software with third-party data. For instance, the integration of weather forecasting can help software more accurately predict future energy outputs.
Softkit can create robust monitoring and analytics systems incorporating various tech, from IoT sensors and drones (UAVs) to AI and Machine Learning. You will be notified of any abnormalities in real time.
CMMS is an essential energy sector technology. It allows businesses to automate processes and set up predictive maintenance for any infrastructure, including power plants, wind & solar farms, energy networks, and oil & gas facilities. Softkit's software engineers can integrate CMMS with your SCADA system for maximum efficiency.
Building Information Modeling (BIM) enables the creation of a facility's digital twin – a virtual 3D replica of a building with all communications, sensors, and other elements. It is helpful throughout the facility lifecycle, from modeling to maintenance and demolition.
Bespoke utility billing solutions
Reduce manual steps in your invoicing process to streamline billing communications. Our software engineers can integrate the system with IoT devices like smart meters. Moreover, we can add third-party payment solutions like PayPal, Stripe, Apple & Google Pay, etc.
Custom utility analytics dashboards
Provide your users (or tenants) insights into their utility usage habits. General statistics also facilitate predictive planning for energy distributors, utility companies, and other service providers.
Utility consumption data management
Learn in real-time how much utilities each part of your production/manufacturing process requires. Collect data in one place, optimize operations, and detect anomalies with AI, ML, and more.
Energy Management Software (EMS/EnMS)
As an energy management software development company, we will gladly create EMS tailored to the needs of your business.
Environmental impact & regulatory compliance solutions
Calculate and monitor your environmental impact in real-time and ensure that the facility complies with all relevant regulations.
Our energy management software development services include Big Data management and analytics solutions. Our team will ensure optimal data processing costs for cloud or on-premise computing.
Meter Data Management Systems (MDMS)
MDMS is integral for utility companies, manufacturers, and other industry players. Softkit can create MDMS with extensive functionality, including data collection, VEE (validation, estimation & editing), billing, fraud detection, and more.
Softkit can create software and IoT applications for AMI (Advanced Metering Infrastructure). We will ensure scalability, flexibility, resilience, and high uptime.
Integration with other solutions
Our energy software development services include seamless integration with other software, like contract management, billing, EnMS, and Spatial Data Infrastructure (SDI).
Substation automation software
Irreplaceable for energy distributors, Substation Automation Systems (SAS) allow monitoring and control of electrical substations while ensuring system resilience, scalability, and high availability.
DERMS and DER integration
Softkit can create a dedicated system for a smooth integration of Distributed Energy Resources into distribution networks. And for effective management of DER assets, our software engineers can develop a Distributed Energy Resources Management System (DERMS).
DSS for smart grid management
Streamline your decision-making process with Decision Support Systems. DSS are increasingly popular for smart grid management. Among other things, they allow us swiftly rectify grid imbalances and microgrid emergencies.
Security & compliance
We design software resilient to cyberattacks. Moreover, our team can ensure compliance with IEC, IEEE, DPIA, and other standards.
Energy optimization for public transport
Reduce costs and the environmental footprint of public transit with intelligent solutions powered by Big Data, AI, and Machine Learning.
Software for electric & gas charging stations
Streamline your business management processes and improve customer experience with dedicated software. Softkit can create everything from CRMs to EV charging management platforms and beyond.
Our software engineers can develop a platform for citywide pollution & air quality monitoring. A network of sensors integrated with intelligent software would enable real-time alerts whenever indicators fall below a certain threshold.
Other solutions for smart cities
Be it lightning automation, waste management, road monitoring, or anything else – tell us your needs, and we will deliver a solution.
Software development for the energy sector brings new opportunities
Transform the core business with new digital solutions
Be at the forefront of introducing new behind-the-meter offerings related to distributed energy generation. Develop cutting-edge electric utility software and customer engagement tools to become the critical enabler in the new P2P electricity markets.
Scale sustainably with smart tech investments
Enhance your energy networks with intelligent energy management software solutions powered by data analytics and predictive maintenance. Minimize the risks of sudden equipment failure and maximize uptime by gaining a real-time view of your assets' performance.
Prepare for the new era of utility distribution
Smart cities, factories, and buildings are another rising power demanding better software solutions for energy efficiency. With the help of Softkit's software engineers, you can become their primary choice by offering a comprehensive and intuitive tool for analyzing energy usage and implementing gradual optimization measures.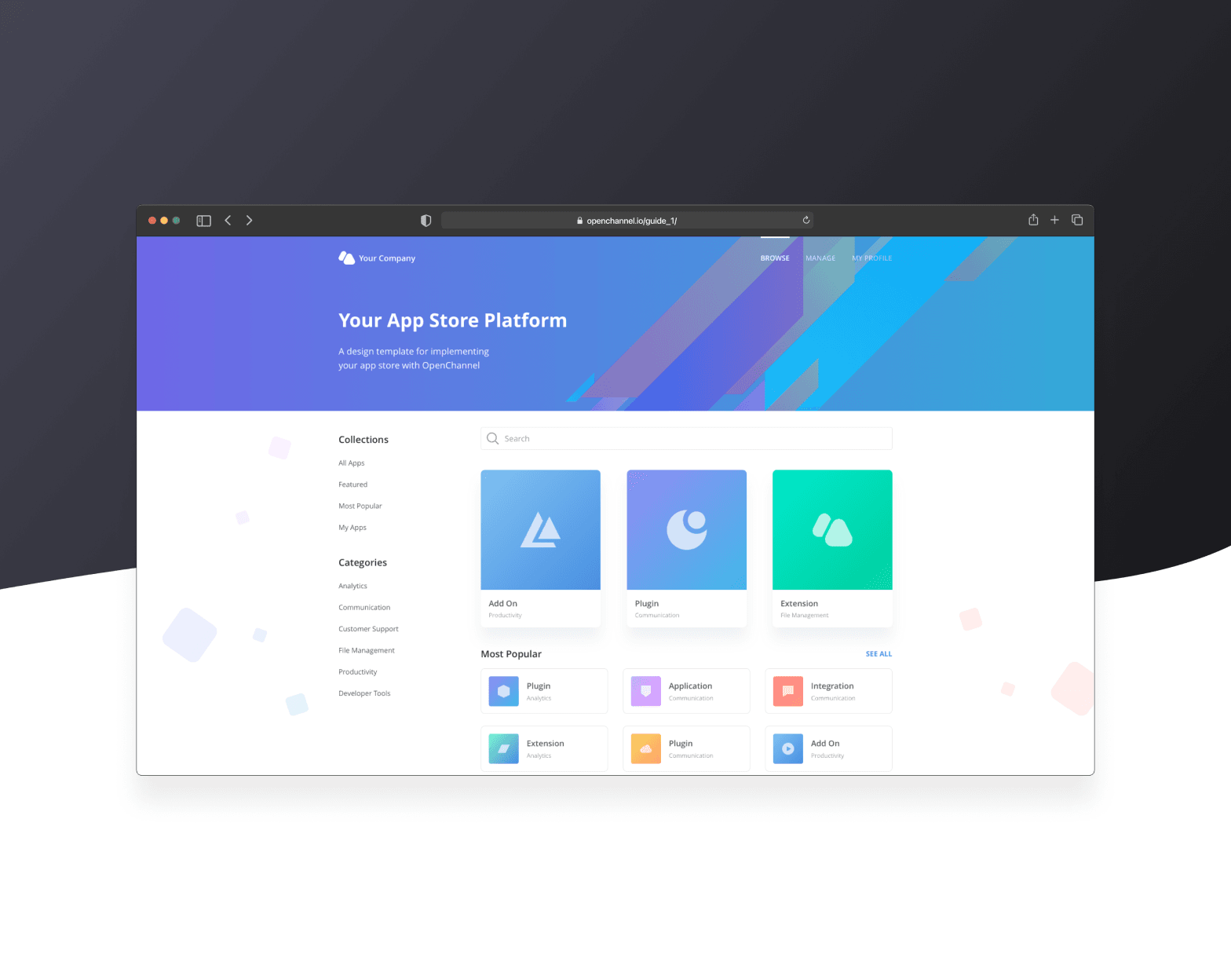 Team augmentation for all-in-one whitelabel solution to create, brand, and launch your app store platform
Decreased customers' time to market

New customers onboarded after a half-year of work
IoT Solutions for Cars - Volvo
Software that enables vehicle-to-server communication for 1 million+ cars
of data is processed each day

requests per second are received at peak times