Construction Software Development Services
Softkit is a construction software development company ready to fulfill all IT-related business demands of the industry.
Our construction software development services
Custom software development services
Custom construction software engineering
Web and mobile applications development
Substantial technical stack
BI & Big Data management
Data Warehouses for enhanced ETL operations
Real-time reports on your business operations
Data management costs optimization
Software re-engineering
Legacy software modernization
Third-party solution integration
Hiring a dedicated team & Consulting
Providing experts with a suitable skill set and experience
Short or long-time cooperation — your choice
Assessing project viability from a technical standpoint
SaaS development
Building a SaaS product from scratch
Improving an existing SaaS solution
App transformation into SaaS
Extending a localized SaaS app's reach to new markets
SaaS prototyping and design
Select customized services
We are flexible and can meet nearly any IT challenge faced by the construction industry. Tell us about your project.
Contact us
Construction software solutions we provide
We can develop custom or SaaS job costing software explicitly tailored to the needs of a construction business.
Fixed asset accounting software
Manage your assets with dedicated building project software. We can integrate it with other accounting programs for the optimal experience.
Keep your payments and taxes in order with custom construction payroll software that supports integration with HCM systems, banking APIs, and other solutions.
Our experts can develop coordination and planning software with custom clash detection protocols. It is used to foresee potential design conflicts and mitigate possible risks.
Our construction software implementation services include integrating BIM software with other tools, like PM solutions, CAD apps, accounting systems, etc.
Softkit can create software to streamline the management of any facility, from warehouses to desalination plants. Furthermore, this software can be integrated with CAFM and IWMS applications.
Softkit experts can create custom or SaaS 3D modeling solutions.
High-quality VR that does not require expensive equipment – Softkit will be happy to create VR rendering software for you.
Our construction programming software services include the development of custom plug-ins for third-party software.
Customized ERP CRM software can include features for contractor & subcontractor management, accounting, project management, marketing automation, and more.
Inventory & asset management
Softkit can create multi-platform custom software for efficiently managing materials, people, vehicles, sites, and other resources.
Contract administration software
Keep all contracts in order and never forget about deadlines. We can develop custom contract administration software as a stand-alone solution or as a part of ERP/CRM software.
Development of a cost database
Order a custom digital database for your construction business – accurate data and cost predictions at your fingertips.
Building material calculators
Softkit can develop appraisal tools for determining the right quantities of materials required to complete a project.
Electrical estimating software
We can create software that enables electrical contractors to accurately determine the material and labor costs of completing a project.
Construction bid management solutions
Softkit can create custom or SaaS software for your niche, leveraging BI engine to DBMS integration in order to provide accurate bid cost estimation.
Construction bidding apps
The software can feature support for multiple tendering procedures, secure transactions, integrated documentation management (CAD docs, compliance requirements, permits, etc.), and more.
Bidding software and CRM integration
Our construction development software services include the integration of CRMs with bidding software to facilitate bidder management.
Appointment & shift scheduling software
Our experts can develop scheduling software tailored to the needs of any construction company.
Time & attendance trackers
Your software can include features like real-time attendance tracking using geolocation, automatic time capture, biometrics authentication, and more.
Payment scheduling & accounting integrations
Manage payments efficiently with dedicated software. Softkit experts can integrate payment scheduling solutions with accounting, HCM, ERP, and other software as part of our construction software engineering services.
Our developers can create desktop and mobile apps to facilitate the secure exchange of submittals and transmittals among stakeholders.
Proper submittal management is an essential part of the construction PM process, allowing companies to mitigate possible risks.
Keep track of all submittals and their status with customized construction submittal scheduling logs.
Construction software development challenges we can solve
Talent and material price volatility
We can create software to help you mitigate financial risks related to talent and material price volatility. Technology has the potential to empower companies to build the spaces, homes, and cities of tomorrow.
Low productivity and profit margins
Our experts can develop software that would enable your construction company to improve its pricing policy as well as plan and manage its projects more efficiently.
Gaps between demand and supply, bid risk management, time overruns
Services of construction software development may help you seize new opportunities, stay competitive, and become more productive.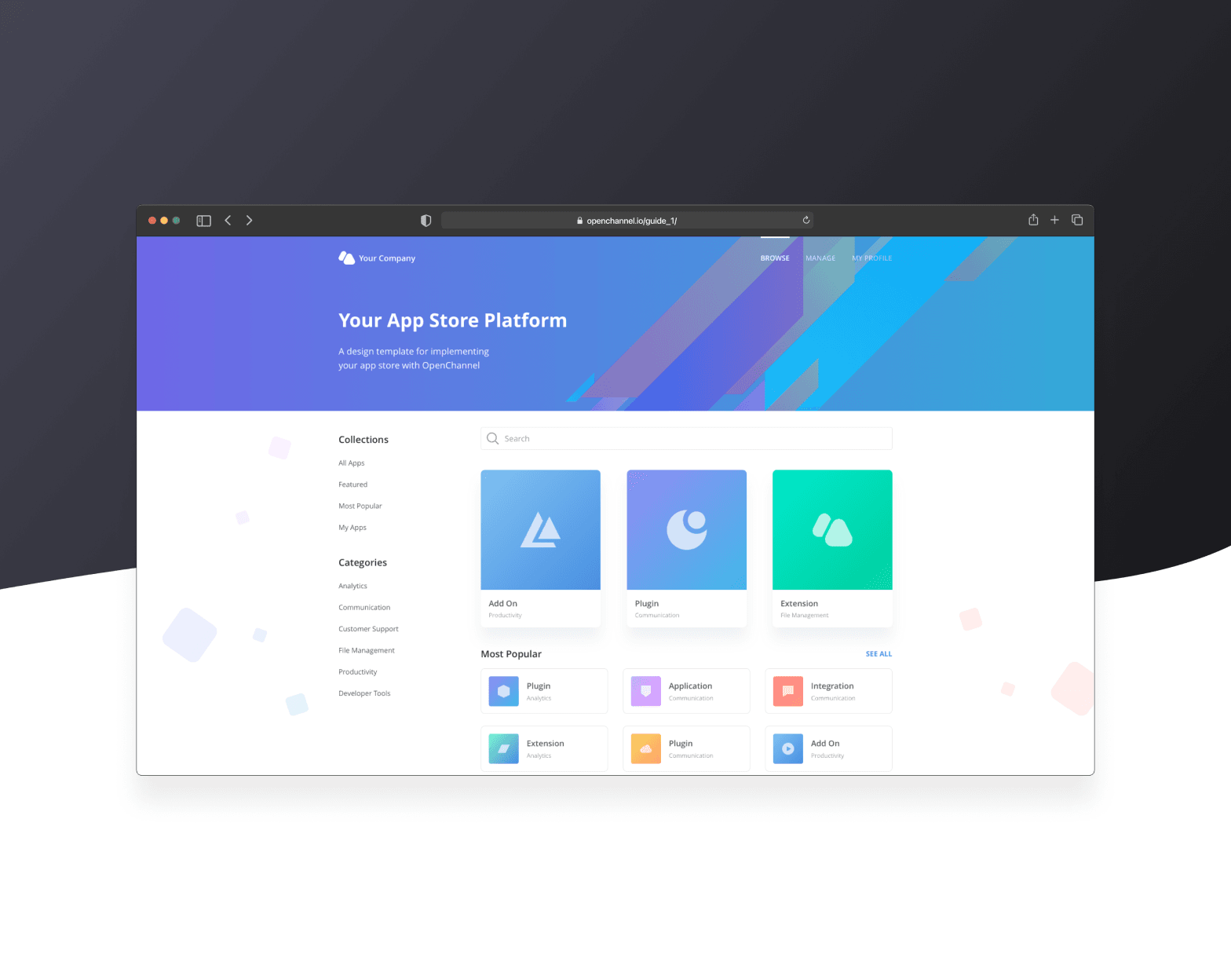 Team augmentation for all-in-one whitelabel solution to create, brand, and launch your app store platform
Decreased customers' time to market

New customers onboarded after a half-year of work
IoT Solutions for Cars - Volvo
Software that enables vehicle-to-server communication for 1 million+ cars
of data is processed each day

requests per second are received at peak times