YOUR TECH PARTNER FOR SUCCESS
Software Engineering and IT Consulting
Fueling your business growth with custom software engineering
Our Software Development Process
Analyzing your software engineering needs and requirements
At the beginning of our process, our team thoroughly analyzes your business needs and goals, providing expert consulting to help determine the most suitable software solutions for your requirements.
Deciding on project timeline and milestones
Next, we collaborate with you to establish a project timeline and define important milestones. This allows us to plan the development process effectively, ensuring timely delivery and aligning with your priorities.
Putting project plans into action
With a solid plan in place, we commence the implementation of your application, employing agile methodologies and following industry best practices. Our experienced workforce leverages cutting-edge technologies to bring your vision to life.
Conducting comprehensive testing to ensure quality excellence
To guarantee the utmost security and quality, we conduct thorough testing throughout the development cycle. Our rigorous testing processes encompass web, mobile, and IoT aspects, ensuring seamless integration, high uptime, and resilient performance.
Providing ongoing support and continuous delivery
At our digital company, we believe in maintaining strong relationships with our clients. That's why we offer dedicated support whenever you need it. For those who choose us as their long-term tech partner, we provide continuous delivery, following a robust implementation of dev operations methodology.
Technological Competencies
With expertise in digital design, analytics, and remote collaboration, we cater to startups and established companies, providing outsourcing options as well. Let us know your preferred tech for a tailored project.
Companies that use our software solutions
Software solutions created by our team is used by many world-renowned companies – vivid testimony to the quality of our software engineering services.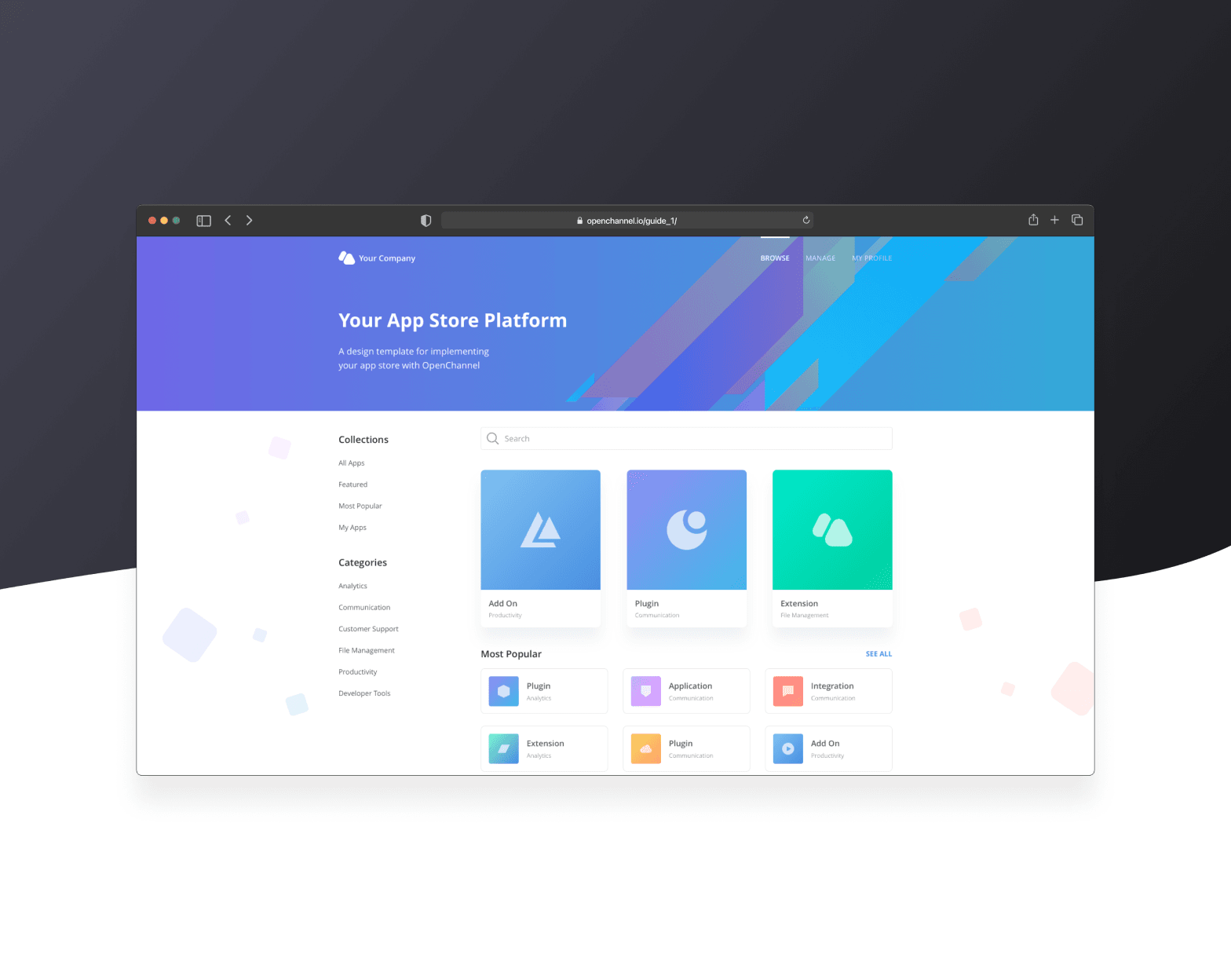 Team augmentation for all-in-one whitelabel solution to create, brand, and launch your app store platform
Decreased customers' time to market

New customers onboarded after a half-year of work
IoT Solutions for Cars - Volvo
Software that enables vehicle-to-server communication for 1 million+ cars
of data is processed each day

requests per second are received at peak times
Awards & Recognition
At Softkit, we are proud that multiple platforms, institutions, and organizations have recognized our achievements. Thus, our software development company has received the following awards:
100% success rate
We have successfully completed numerous projects, earning high praise from our satisfied clients who are more than willing to recommend our services to their partners.
Excellent VfM ratio
Our team of expert developers ensures 99.999999%+ software uptime, guaranteeing uninterrupted application performance. With competitive pricing and a focus on clean code, Softkit provides one of the best VfM ratios in the market.
99.8% of projects completed on time
We understand the significance of deadlines and prioritize realistic and achievable schedules. Additionally, we employ robust security measures to eliminate any potential single points of failure that could impede project progress.
Boutique software engineering experience
We take a meticulous approach, thoroughly analyzing the unique requirements of each client to determine the most suitable communication, project management, and development strategies for their application. With our expertise in outsourcing and remote work, we can seamlessly integrate with your existing team or provide end-to-end solutions.
Customers from 9 countries worldwide
Softkit, a consulting and solutions provider specializing in software development, collaborates with clients from diverse countries and industries. Our customer base spans nine countries worldwide, including the USA, UK, Germany, Sweden, Canada, and Israel. Regardless of your location, language, or cultural background, we ensure a seamless and efficient communication process.
20+ active clients and 73% customer retention rate
With our expertise in solutions and consulting, we cater to a diverse range of clients, exceeding 20 in number. Our commitment to delivering quality services has resulted in an impressive customer retention rate of 73%. This means that a significant majority of our clients continue to rely on our company for their evolving technological requirements.
Softkit, a leading software development company, specializes in providing comprehensive and customized software development solutions. We understand the importance of tailoring our services to meet your specific software engineering requirements.
Whether you belong to any industry or have a unique project scope, our team is ready to assist you. We are adept at meeting deadlines and overcoming business challenges. Feel free to share any necessary details that can help us better understand your needs.
Our offices
Ukraine
Sobornyi Ave. 160
Zaporizhzhia, 69006
United Arab Emirates
DDP, Building A1
Dubai
Estonia
Narva mnt 7-634
Tallin, 10117
FAQ on Software Development
How can custom software development companies help my business?

Software development companies specialize in creating customized solutions to address various business challenges. For instance, Softkit, a leading software development company, can:

Optimize your business processes and streamline workflows.
Modernize legacy software and reduce the costs associated with maintaining IT infrastructure.
Build a reliable platform for effective customer communication.
Boost your revenue through innovative software solutions.
How fast can Softkit's development team start working on my project?

At Softkit we prioritize agility in our operations. As a result, our dedicated team can commence work on your project within a short timeframe of just two to three weeks.
Which industries does Softkit serve?

Softkit caters to companies from various industries. With extensive experience in sectors such as martech, real estate, business management, automotive, and education, we have a strong track record. Additionally, we continuously enhance our expertise in construction, healthcare, energy, and fintech domains.
How much does software development cost?

The cost of custom software development heavily depends on the scope and complexity of the project. On average, the price to hire our software development team varies between $20 and $60 per hour.